Adventure tourism is rapidly gaining popularity as tourists seek in our islands holidays unusual, different from the typical beach vacation.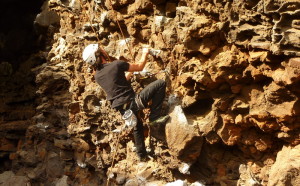 This type of tourism is also directly related to the sport of adventure or risk, is a new sport so well in a team or alone puts man in touch with nature, where people aims to spend moments of adrenaline cost a risk percentage.
The Adventure tourism is a type of tourism that involves the exploration or travel to remote areas, where travelers can expect the unexpected, in this case our Islas Canarias-in general and in particular Lanzarote and Gran Canaria – offer a wide range of possibilities …
The goal is, to surpass oneself, and for that the development of physical qualities, motor skills, great overall strength and, above all, a great psychological preparation and social ties among participants is necessary.
The Adventure has as main objective the promotion of adventure activities in nature and understand the environment in which they develop.